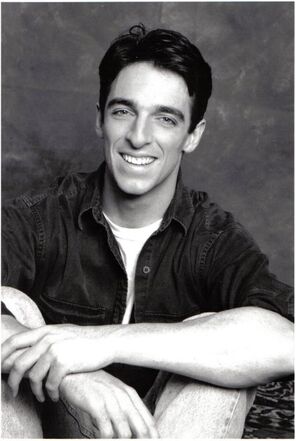 Blake Torney
 is an American producer, director, actor and entertainer.
His prestigious career includes theatre, film, television, and nightclubs. Blake has worked with film directors Alfred Hitchcock, Franco Zefferelli, Hal Ashby,John Frankenheimer, Barry Levinson and Paul Verhoven. His dancing and singing skills have enlivened audiences and given him the opportunity to work with Tom Jones, Janis Joplin, Michael Jackson, and Sammy Davis Jr. among others. Blake is a 4th generation San Franciscan. Born in Northern California with his twin brother Kirkham Wright. Along with his older brother, musician Ned Torney, Blake has performed and recorded some of his, and Kirk's, original music. He's also an accomplished guitarist who sings and plays music with his son Orion FreedomSong and Django Gurley, performing at festivals and other venues.
Since 1974, Blake has directed and performed children's educational projects with Bethany Argisle's "Moment Museum". Blake is highly regarded for his technical acumen as a production manager and lighting designer. Working at the Magic Castle in Hollywood CA, and as technical director at Universal Studios Wizardz theatre of illusion. For 12 years Blake was technical director, lighting designer, and emcee at the world famous Body Shop, on Sunset Blvd. Where Blake performed with the best variety artists, magicians and burlesque entertainers in the world.
Blake's taught acting and performing arts at the Sho Kosugi Institute in Hollywood CA. And from 2004 to 2008 taught special education at the Dubnoff Center for Child Development in Burbank CA. Among his altruistic endeavors Blake has produced and performed with Mimi Farina's Bread & Roses organization. Blake is also a voice actor who during the mid-to-late-1990's did voices and character in both Beetleborgs and Power Rangers.
Live-Action Roles[edit]Edit
ACT, San Francisco CA
Milwaukee Repertory Theatre, Milwaukee WI
Starlight Musicals, San Diego CA
Little Fox Theatre, San Francisco CA
Escondido Performing Arts Center, Escondido CA
San Jose Civic, San Jose, CA
San Jose Center for the Arts, San Jose, CA
ScottishRite, LA, CA
Alex Theatre, Glendale, CA
Civic Auditorium, Bakersfield, CA
Lancaster Performing Arts Center, Lancaster, CA
Amadore Theatre, Pleasanton, CA
Video Game Roles[edit]Edit
Ad blocker interference detected!
Wikia is a free-to-use site that makes money from advertising. We have a modified experience for viewers using ad blockers

Wikia is not accessible if you've made further modifications. Remove the custom ad blocker rule(s) and the page will load as expected.