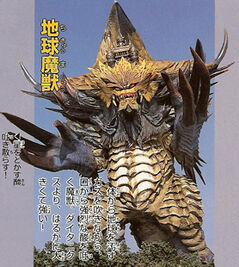 Grunchor
is a hideous monster used by Captain Mutiny to attack Terra Venture. Destroyed by the Stratoforce, Centaurus and Orion Galaxy Megazords.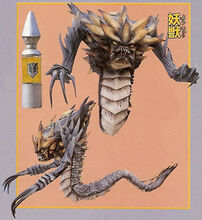 Grunchor (aka. The Earth Beast) was the final monster the Gingamen had faced in the final episode of the original Sentai.
Grunchor, according to in the Sentai version, is Titanisaur 's final form.
Related Beast
Edit
Ad blocker interference detected!
Wikia is a free-to-use site that makes money from advertising. We have a modified experience for viewers using ad blockers

Wikia is not accessible if you've made further modifications. Remove the custom ad blocker rule(s) and the page will load as expected.