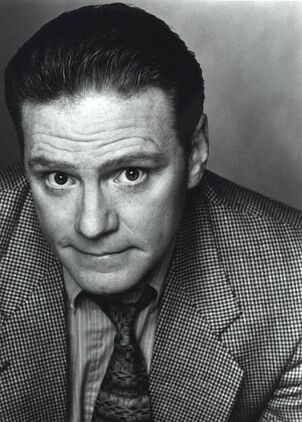 Kim Strauss
 (born in 
Chicago, Illinois
, 
USA
) is an American 
singer
, 
songwriter
, 
actor
, 
voiceover artist
, and 
Amazon.com
 bestselling 
author
 with his children's book 
Kalan the Mighty Warrior: Book One - Braxus the Owl: Guardian of the Forest
.
He is also known for doing many voice roles throughout the history of the Power Rangers franchise; the more notable roles include Ninjor in Season 3 of Mighty Morphin' Power Rangers, Scorpius in Power Rangers: Lost Galaxy, and Jinxer in Power Rangers: Lightspeed Rescue. He has also enjoyed recurring acting roles on popular television series such as The Young and The Restless and Babylon 5.
Blue Dragon - Silent Ku, Guru-Guru, Pachess Townperson
Dynasty Warriors 5 - Cao Pi, Xu Huang (uncredited)
Dynasty Warriors 5: Xtreme Legends - Cao Pi, Xu Huang (uncredited)
Dynasty Warriors 5: Empires - Cao Pi, Xu Huang (uncredited)
Ghost in the Shell: Stand Alone Complex - Eichi Gotoh
Grandia III - Grau, Yoat (uncredited)
Resident Evil: The Umbrella Chronicles - Carlos Olivera (uncredited)
Romancing SaGa - Saruin (uncredited)
Samurai Warriors - Hanzo Hattori (uncredited)
Suikoden IV - Lino en Kuldes
Tales of Legendia - Maurits (uncredited)
Tales of Symphonia: Dawn of the New World - Yuan and Mayor of Asgard (uncredited)
Tales of the Abyss - Teodoro, Almondine, Pyrope, Iemon (uncredited)
Wild Arms 4 - Gawn Brawdia (uncredited)
Warriors Orochi - Cao Pi, Xu Huang (uncredited)
Ad blocker interference detected!
Wikia is a free-to-use site that makes money from advertising. We have a modified experience for viewers using ad blockers

Wikia is not accessible if you've made further modifications. Remove the custom ad blocker rule(s) and the page will load as expected.