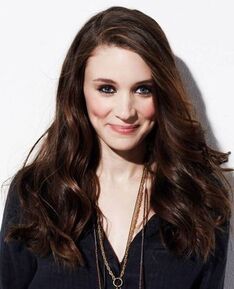 Patricia Rooney Mara (born April 17, 1985)[1] is an American actress. She made her acting debut in 2005, and has gone on to star in films, such as the remake A Nightmare on Elm Street, The Social Network and Trash.
In 2011 she portrayed Lisbeth Salander, the title character in the American version of The Girl with the Dragon Tattoo, based on Stieg Larsson's Millennium book series. For her performance in the film, she received critical acclaim and was nominated for an Academy Award for Best Actress and a Golden Globe Award forBest Actress in a Motion Picture – Drama. In 2013, she starred in the thriller Side Effects, the independent drama Ain't Them Bodies Saints and the acclaimed sci-firomantic drama, Her.
Mara is also known for her charity work and oversees the charity Uweza Foundation, which supports empowerment programs for children and families in the Kiberaslum in Nairobi, Kenya, one of the largest slums in Africa.
Mara's mother's family founded the Pittsburgh Steelers, and her father's family founded the New York Giants. The families have maintained at least partial ownership of both teams since their foundings. Mara's father and paternal uncles have high ranking positions within the Giants organization; her uncle John Mara is the president and CEO of the team. Mara has described football as "the glue that holds our family together."
External links
Edit
| | |
| --- | --- |
| | Wikimedia Commons has media related to Rooney Mara. |
Ad blocker interference detected!
Wikia is a free-to-use site that makes money from advertising. We have a modified experience for viewers using ad blockers

Wikia is not accessible if you've made further modifications. Remove the custom ad blocker rule(s) and the page will load as expected.