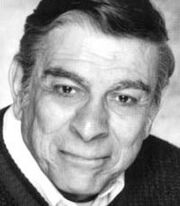 Simon Prescott
 (Born in Brooklyn, New York on 26 May 1936) has many Stage,TV & Film credits...also has many V.O. credits including Japanese Anime Cartoon Series and Video games; He has also voice-matched and dubbed many Foreign & Domestic films.
Other animated roles[edit]Edit
Ad blocker interference detected!
Wikia is a free-to-use site that makes money from advertising. We have a modified experience for viewers using ad blockers

Wikia is not accessible if you've made further modifications. Remove the custom ad blocker rule(s) and the page will load as expected.