After hearing from her monster that she isn't the prettiest girl in the world, Trakeena orders him to steal the beauty of all the attractive women of Terra Venture. After she tries to trick Mike, he understands what's been going on and destroys her monster, with the Rangers help. Meanwhile, Trakeena has scurried home, but her father has told her it' time for her to go through her full metamorphosis but she refuses and runs away making Scorpius angry.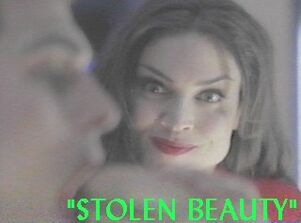 Introduces The Cocoon
Marks Trakeena's departure from the Scorpion Stinger at the end of the episode, after refusing to follow her father's wish of wanting her to shed her mortal beauty to become a powerful insect like him.
This was the only episode wear Trakeena's actress, Amy Miller , appeared out of costume.
Ad blocker interference detected!
Wikia is a free-to-use site that makes money from advertising. We have a modified experience for viewers using ad blockers

Wikia is not accessible if you've made further modifications. Remove the custom ad blocker rule(s) and the page will load as expected.